Studying at Vedere Institute
Where innovation and education collide.
Our programs aim to equip graduates with solid foundations and real-world skills, tailored to meet the expectations of successful leaders and young professionals in their chosen fields. With an emphasis on industry alignment and practical application, our graduates will be well-prepared for the next step in their careers.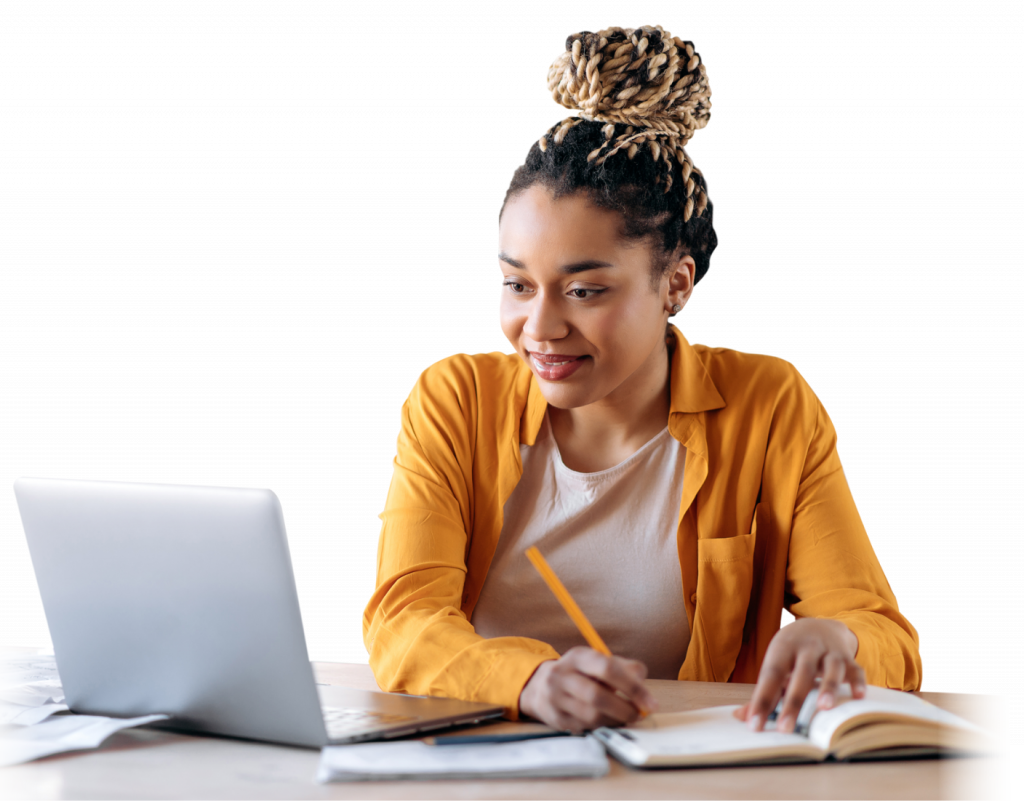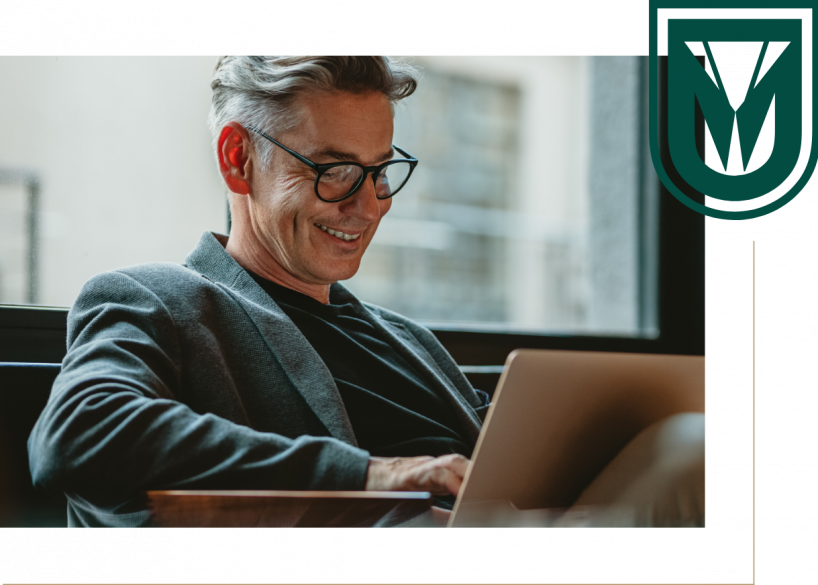 As a student at Vedere, you will benefit from:
A curriculum that is carefully curated to provide you with knowledge, skills, and tools to accelerate your career and drive change and transformation at your organization

A program format that allows you to pace your studies in the way that best suits your personal and professional needs 

A hybrid online learning format that provides the perfect balance of flexibility and structure

A practical approach to learning that emphasizes real-world problems and application
A Balanced Approach to Online Learning
We understand the importance of balancing flexibility and structure in your education. We have crafted our programs to give you the best of both worlds. All of our courses are delivered fully online with a blend of asynchronous and synchronous activities designed to give you the flexibility you need to manage your commitments while ensuring steady progression and structured engagement with course content.
Vedere Institute students enjoy flexibility in how they approach the asynchronous elements of each course so long as they keep pace with the overall 8-week course schedule. The synchronous elements are designed to supplement your self-directed learning, facilitate deeper examination of core topics, and provide opportunities to interact with fellow students, instructors, and other industry experts.
Learning Skills of the Future
A Learning Platform Fit for Industry
At Vedere Institute, our learning platform has been designed to help you succeed not only in your studies but also in your career. Rather than using a Learning Management System only found in education, we have harnessed the power and vast functionality of Microsoft Teams and Microsoft 365 to develop a learning platform that is perfectly suited to online learning and the practical, applied nature of our programs. This means that, while benefiting from world-class technology to streamline and enhance your learning, you will also be gaining fluency in a system and set of tools widely used by leading companies across all industries to facilitate work and collaboration.
Professional Development
At Vedere Institute, we understand the importance of career advancement and new professional opportunities. That is why our programs are tailored to meet the needs of students who are looking to take their careers to the next level. Alongside acquiring industry-aligned skills and competencies, our students also benefit from the guidance of experienced career counselors and a variety of virtual events and activities to help students better understand their target industries and identify the best opportunities for career advancement and professional development. We are dedicated to helping our students achieve their career goals and reach their full potential.
As a student at Vedere Institute, your professional development will be supported by:
Career coaching sessions with experienced counselors
Career workshops focused on industry trends and in-demand skills
Industry-specific networking and informational events
Curated information on relevant, up-to-date job opportunities in target fields
The Vedere Institute Promise
Unlock endless potential with the Vedere Institute Promise. As a Vedere Institute graduate, you will receive access to a free 3-credit course each year for 5 years. This exclusive benefit helps ensure you are always at the forefront of your field, with the latest knowledge and skills to stay ahead of the curve. You will never stop growing and achieving your goals, making your education a lifetime investment.