Elevate Your Career with a Master's in Healthcare Management
Take your career to the next level with Vedere Institute's MSHM program.
Online Master of Science in Healthcare Management
Our MSHM program is designed to help you take your career in the healthcare sector to new heights as you prepare for senior leadership roles in healthcare practices and organizations. With this program, you will gain a comprehensive understanding of the healthcare industry and acquire the knowledge and skills you need to drive change and transformation, ultimately delivering improved healthcare outcomes. Our program is tailored to help you excel in your career and provide you with the tools to make a significant impact.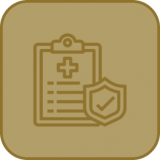 Our expertly crafted curriculum, designed by seasoned medical professionals and practitioners to reflect the current realities and priorities of healthcare management and delivery in the USA, ensures that you stay ahead of the curve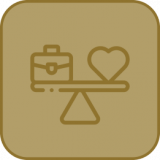 An ideal blend of business, management, and operations complemented by essential subjects such as quality, compliance, and Medicare Risk Adjustment, giving you a comprehensive understanding of the healthcare industry.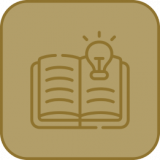 An emphasis on practical application, equipping you with the knowledge, skills, and tools that you need to make an immediate impact in your role and organization and empowering you to drive real-world change and success
The Vedere Institute difference
Vedere Institute was created by forward-thinking and innovative leaders who recognized a need for specialized graduate education and professional development courses. They envisioned a solution that would offer highly relevant, hands-on, current, and outcome-focused learning programs.
With this in mind, they founded Vedere Institute, to bridge the gap in the education industry and provide students with the skills they need to excel in their chosen field.
"At Vedere Institute, we believe that education should be transformative, not just informative. We strive to empower our students to become leaders in their fields and to make a real impact in the world."
Dr. Nawtej Dosanjh, Ph.D.
President & CEO
Download our brochure to find out more about:
Our expertly crafted curriculum, with an emphasis on relevancy and practical application
Our industry-leading experts, those who will guide you through the programs
Everything you need to know, from costs and entry requirements to application and scholarship information
Our Partners